Book your next business meeting with us!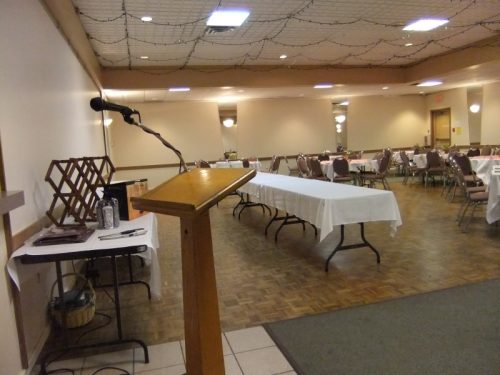 The Columbus Conference Centre is located in the heart of downtown Waterloo, near numerous hotels and close to the Conestoga Parkway which connects with the 401.
Join many business clients who book our facility on a regular basis who appreciate our professional services, event coaching and the quiet nature of our building and surroundings.
Our clients are always impressed with our service and attention to detail.   Host your next meeting at the Columbus Conference Centre and you'll be impressed too!
Don't forget to ask about our Corporate Branding Concepts.   Let us customize your next meeting with a personalized branded experience.